SUCCEEDING GENERATION OF AUGMENTED REALITY TECHNOLOGY IN MEDICAL EDUCATION
Keywords:
AR, COVID-19, medical students, medical education, reality, virtual reality
Abstract
This review discussed augmented reality (AR), a new emerging technology seen everywhere in our daily lives. Augmented reality is widely used in healthcare, advertising, and engineering industries. It seems like the world will combine the real and the virtual worlds. From an educational perspective, augmented reality allows multimedia materials. This review aimed to provide reported trends and critical synthesis to identify gaps in existing literature and research areas. The PubMed, Web of Science, and Discover databases were used as sources for the review of the literature. This review included published studies reported in peer-reviewed research journals between 2019 to 2021. Augmented reality-based learning programs are widely used in medical schools around the globe because it provides distinct learning sources, such as remote learning and simulation-based learning. The benefits have increased in the recent COVID-19 pandemic, making it possible to give online. Education systems, including medical institutions, used augmented reality for the experiments and training of their students. This review also discussed how AR can improve the knowledge and skills of medical students.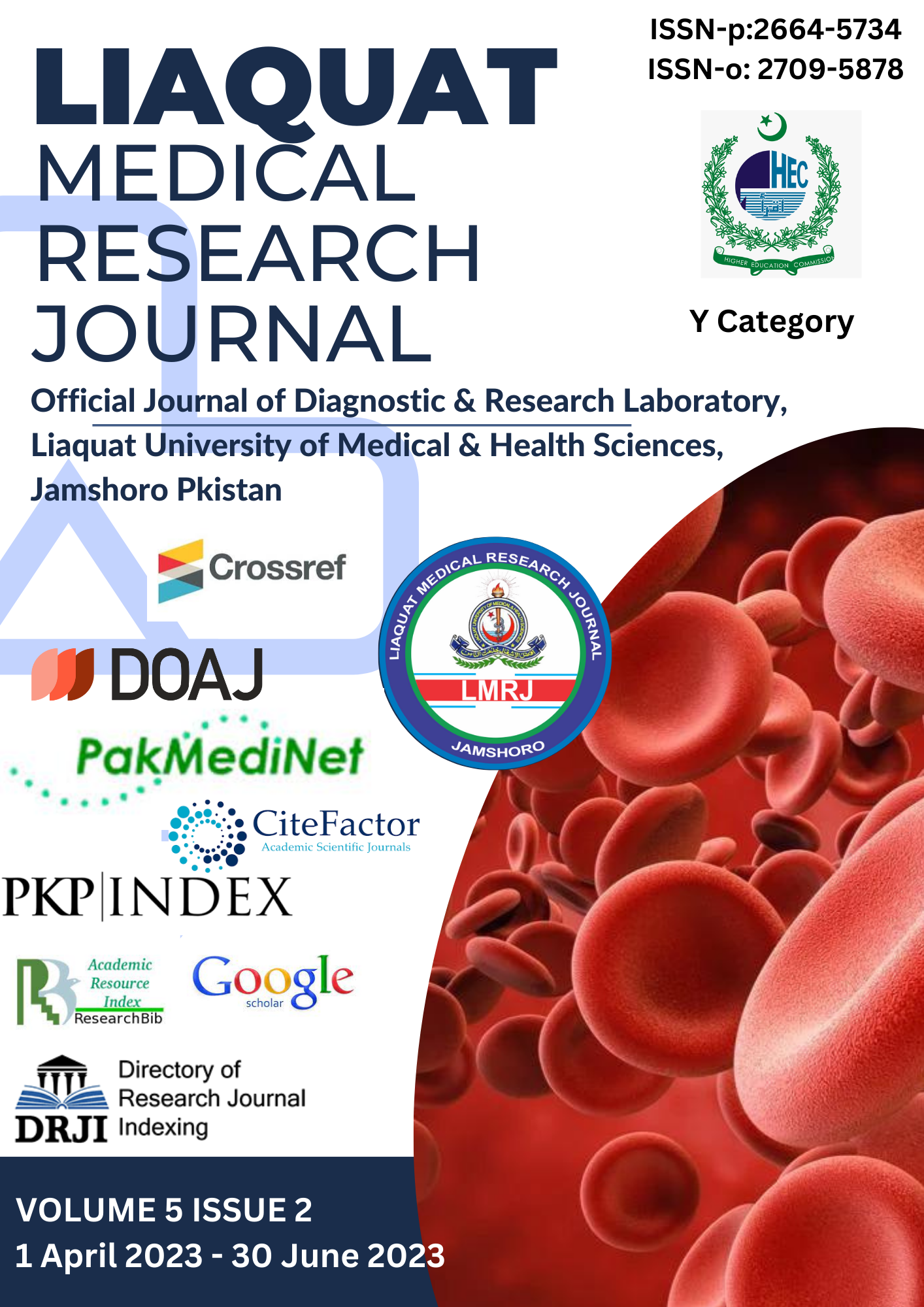 Downloads
How to Cite
Sayed, M., Wadho, S., Memon, A. A., Shaikh, A. M., & Shaikh, Z. A. (2023). SUCCEEDING GENERATION OF AUGMENTED REALITY TECHNOLOGY IN MEDICAL EDUCATION. LIAQUAT MEDICAL RESEARCH JOURNAL, 5(2). https://doi.org/10.38106/LMRJ.2023.5.2-07
License
Copyright (c) 2023 Mehran Sayed, Shoaib Wadho, Azar Akbar Memon, Ahmed Muhammad Shaikh, Zia Ahmed Shaikh
This work is licensed under a Creative Commons Attribution-NonCommercial-NoDerivatives 4.0 International License.
Copyright: Open access journal copyright lies with authors and protected under CC BY-NC-ND 4.0 licence (https://creativecommons.org/licenses/by-nc-nd/4.0/).