NON ISCHEMIC CARDIOMYOPATHY – A CASE REPORT
Keywords:
Cardiomyopathy, Non ischemic cardiomyopathy, Dilated Cardiomyopathy
Abstract
Cardiomyopathies are a group of diseases characterized by the structural and functional abnormalities of the heart muscles in the absence of other illnesses that might be responsible for the observed myocardial anomaly. Hypertrophic and dilated cardiomyopathies are the most prevalent types. Rare types include restrictive cardiomyopathy and restrictive cardiomyopathy with arrhythmia. Dilated cardiomyopathy has a documented prevalence of 36 cases per 100,000 population in Europe and North America, and its yearly incidence varies between 5 and 7.9 cases per 100,000 population. Non-ischemic dilated cardiomyopathy, which causes heart failure, dramatically increases the global burden of cardiovascular diseases. For both men and women, acute dilated cardiomyopathy is mainly brought on by myocarditis. This case was present in Aga Khan University Hospital; and was selected to be reported. The diagnosis in the case scenario is non-ischemic cardiomyopathy associated with heart failure and pulmonary oedema.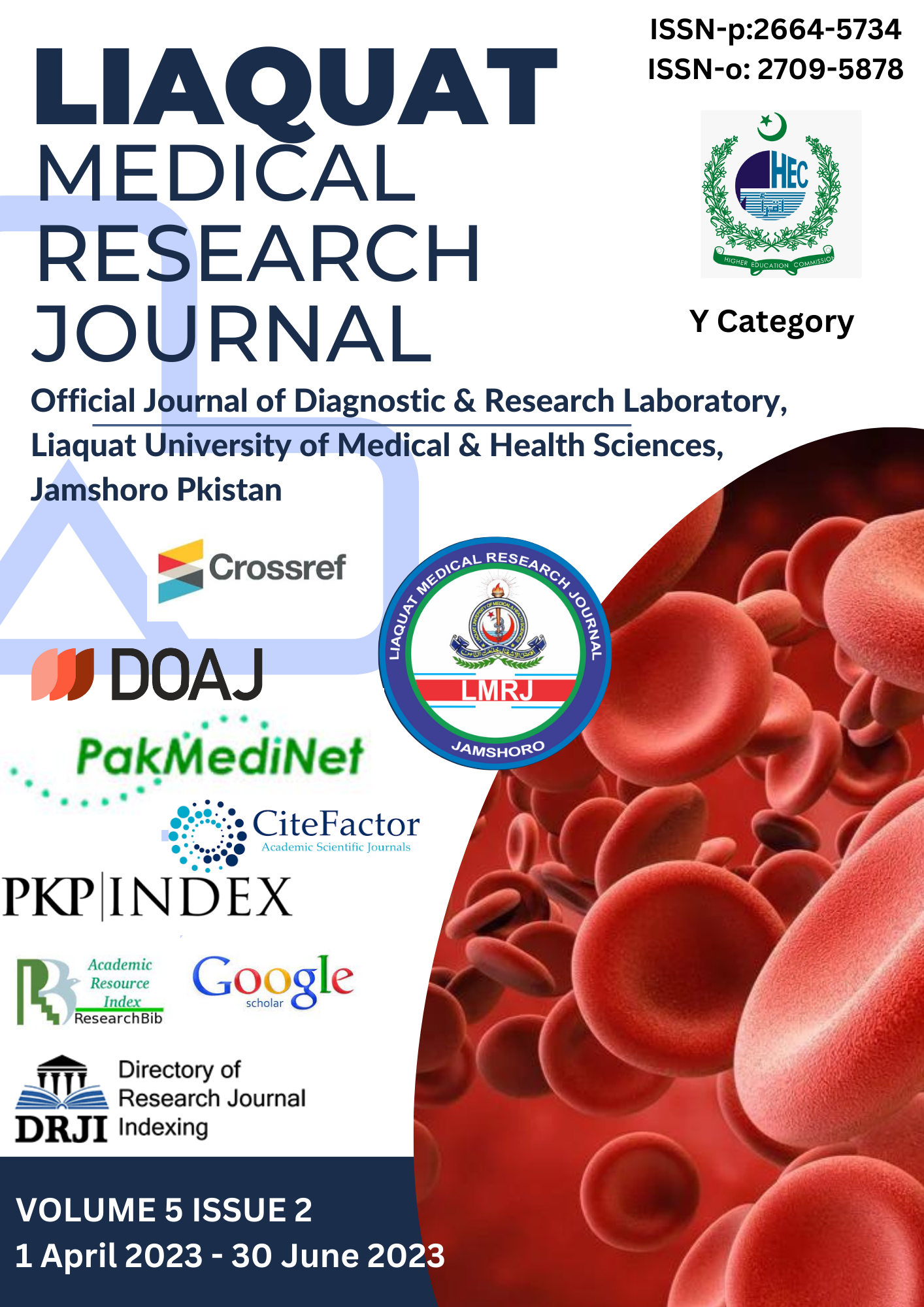 Downloads
How to Cite
Anny Ashiq Ali, A. A. A., & Saba Muhammad Nazim. (2023). NON ISCHEMIC CARDIOMYOPATHY – A CASE REPORT. LIAQUAT MEDICAL RESEARCH JOURNAL, 5(2). https://doi.org/10.38106/LMRJ.2023.5.2-09
License
Copyright (c) 2023 Anny Ashiq Ali Anny Ashiq Ali, Saba Muhammad Nazim
This work is licensed under a Creative Commons Attribution-NonCommercial-NoDerivatives 4.0 International License.
Copyright: Open access journal copyright lies with authors and protected under CC BY-NC-ND 4.0 licence (https://creativecommons.org/licenses/by-nc-nd/4.0/).